BEST VIDEO EDITORS FOR MAC
The magic thing about Mac is that with the right software it takes your creativity to the whole new level – from hobby to profession, from amateur to pro. Think Photoshop, QuickTime, or MIDI sequencing programs. For millions of artists and designers, these tools became, well… the reason to do art and design.
Video editors for macOS are a haven for creatives, allowing to transform a bunch of visuals into a professional looking movie. Even with little or no experience, you can do anything from slicing your videos to color tuning to animating in a fraction of time.
Which is the best video editing software for macOS?
What's important, you don't have to give an arm and a leg for it. The software industry is buzzing with video editing tools that are cost-effective. And if you know where to look, you'll even come across those that will cost you nothing.
Here are some of the hand-picked video editors, both paid and free, that deserve your attention. Pick your fave, weed out the rest, and enjoy your movie-making time.
Best free video editing software for Mac
iMovie
Apple's very own video editing software is a great place to start. For any Mac user who wants to put together a short movie or just learn the ropes in video editing, iMovie is a no-brainer solution. Sleek design, quick performance, and ease of use – these are the key superpowers iMovie is often praised for.
Although it's pretty basic, the iMovie toolkit has everything an amateur videographer needs. You can play with color correction, combine multiple videos, add titles, and do some basic audio editing.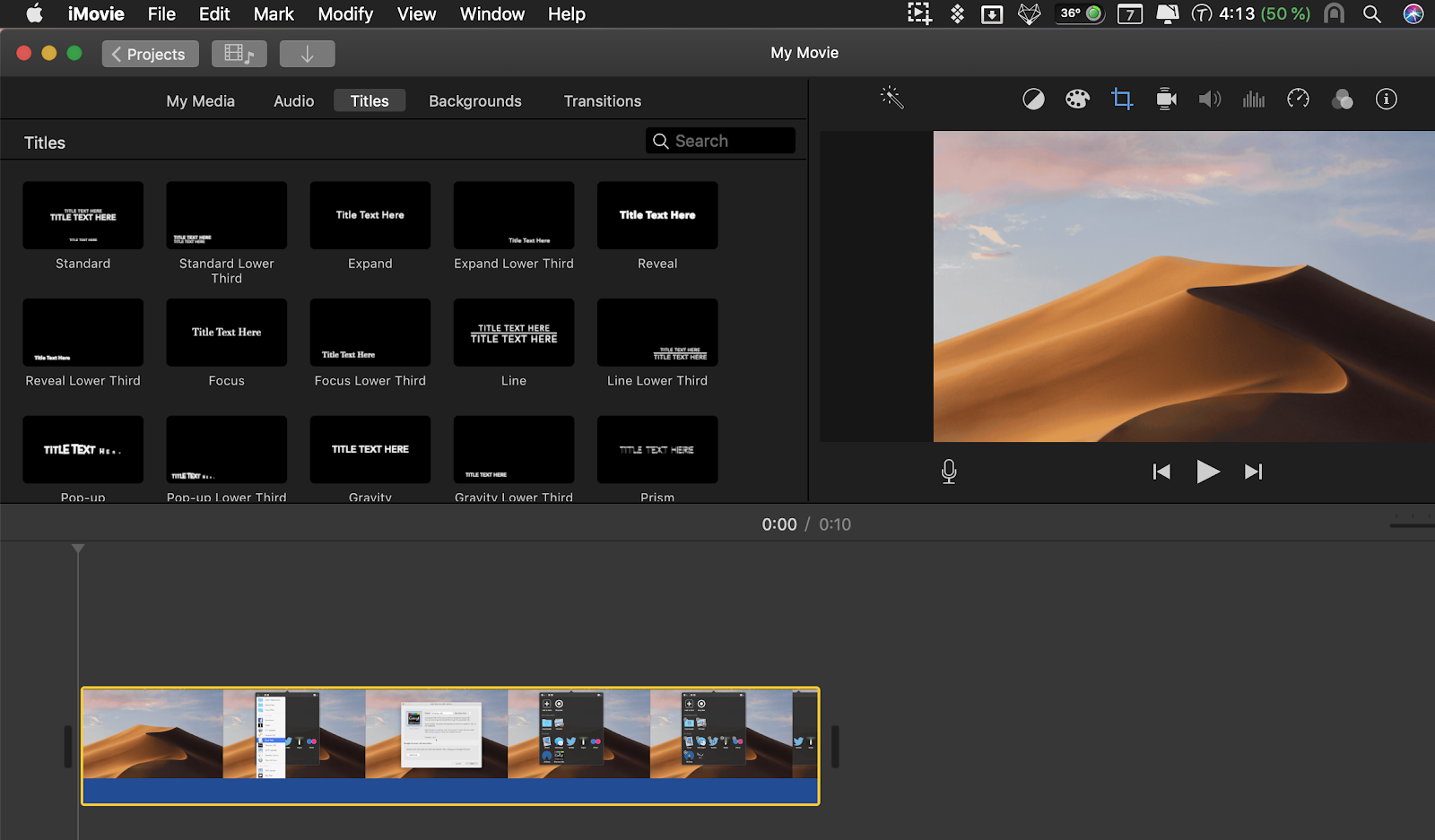 Because the app is integrated with iPhoto and iTunes, you won't have to import any files – they are already there.
Since recently iMovie also supports 4K video editing, which allows you to create movies at a stunning resolution. You can download iMovie for free from the Mac App Store.
Pros:
Seamless integration with Apple devices.
Intuitive interface.
Multiple video sharing options (Mail Drop, YouTube, Vimeo).
Cons:
A limited number of video formats supported.
Every media file is stored on the device, which leads to excessive disk space usage.
Lightworks
If you think you can't do professional video shooting with free software, you haven't tried Lightworks, a video editor for Mac that's packed with tons of high-end features. Because Lightworks comes as two licenses, Free and Pro, some of these advanced features could be the part of a paid plan. But worry not, you get just enough to create a high-quality movie.
The editing toolkit covers three-way color correction, real-time effects, multi-camera editing, and many other tools you rarely get for free. You can work with high-resolution 5K footage and handle a variety of file formats – perfect functionality on the input side.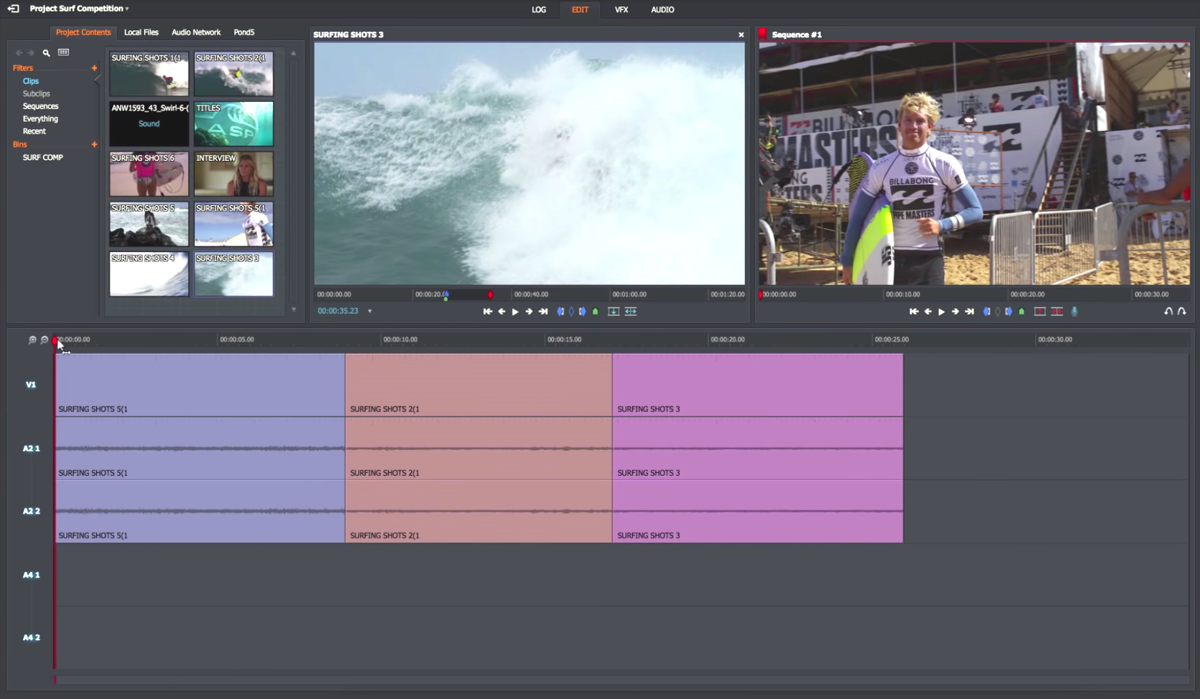 Export is limited to 720p HD, so if you need a powerful outlet for your videos, the free version won't be the right fit. Otherwise, you can grab it for free on Lightworks.
Pros:
Available on all major operating systems.
Numerous tools for professional use.
Cons:
Export is limited and you need to upgrade to Pro to get extra functionality ($24.99 per monthly license).
DaVinci Resolve
This one is the king of color matching and grading. With a huge variety of built-in-effects for color editing, DaVinci Resolve is a godsend for the artistic soul.
The app was originally built as a color correction tool and gradually evolved into a full-featured macOS video editor. Just as Lightworks, it's available as both free and paid package. Both versions cover four modules: color correction, audio effects, editing, and visual effects.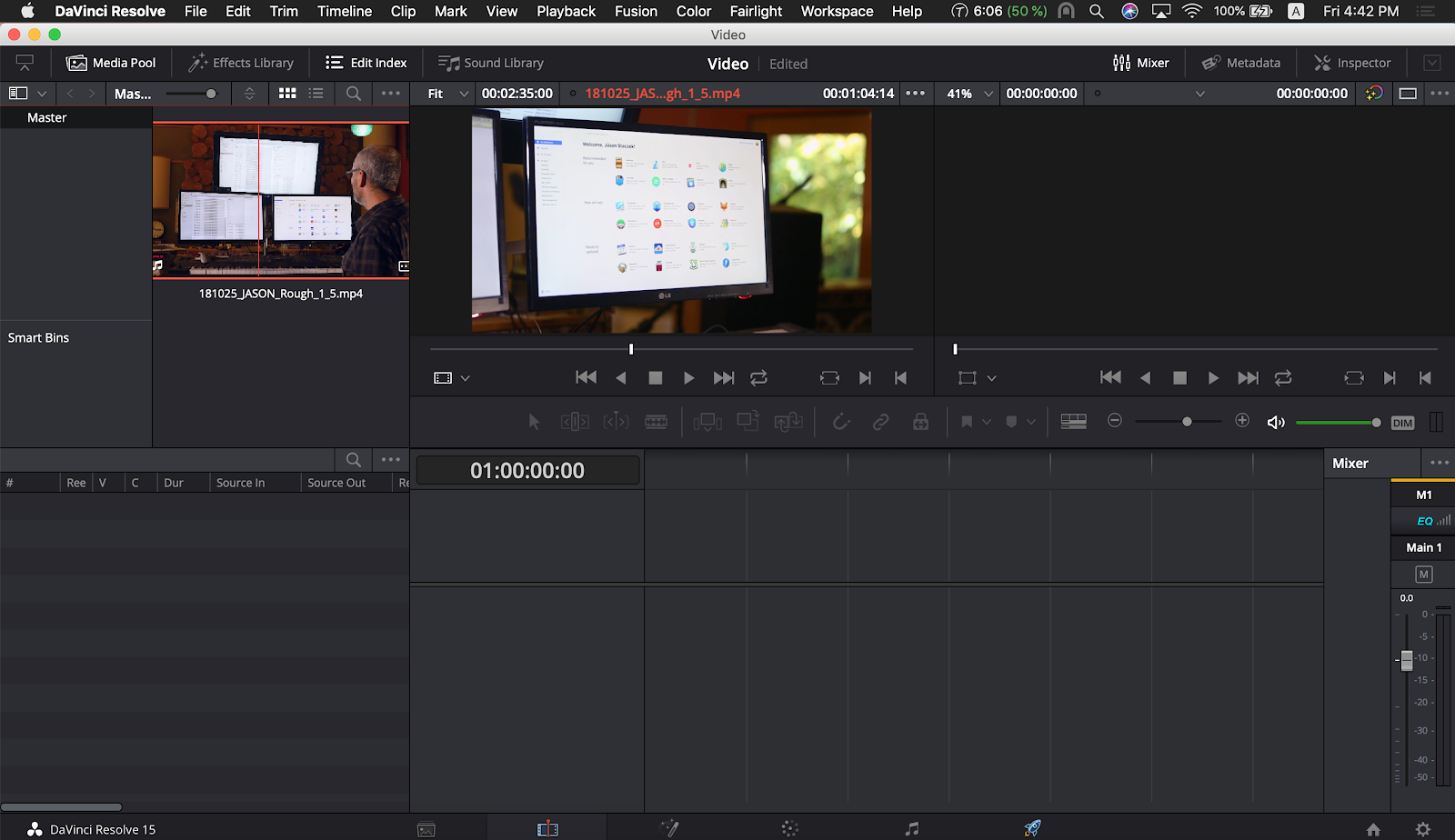 DaVinci Resolve is a perfect choice for those who need video editing software for "serious work." The app handles 4K resolution and is suitable for large projects – you can work on thousands of clips and tracks simultaneously. If the free version functionality works for you, you can download DaVinci Resolve on Apple Mac Store or Blackmagic Design.
On the downsize, collaboration tools that allow shared video editing aren't available in the free version.
Pros:
Good performance (10x improvement since the recent release).
Superb color editing tools.
Suitable for large-scale projects.
Cons:
Limited filters (lens flare/blur, film grain).
Limited collaboration and workflow tools.
OpenShot
If you're looking for an open source video editor, OpenShot is one of the best in its category. With a team of developers constantly working on the improvements, the app is a functional solution for both newbies and advanced users. Trim and slice your videos, add 3D animations, and experiment with video effects. You can even integrate waveforms into newly created videos.
The set-up process is a weak spot, though. For instance, to use 3D animation and animated titles, you should first install Blender, an open-source 3D creation suite.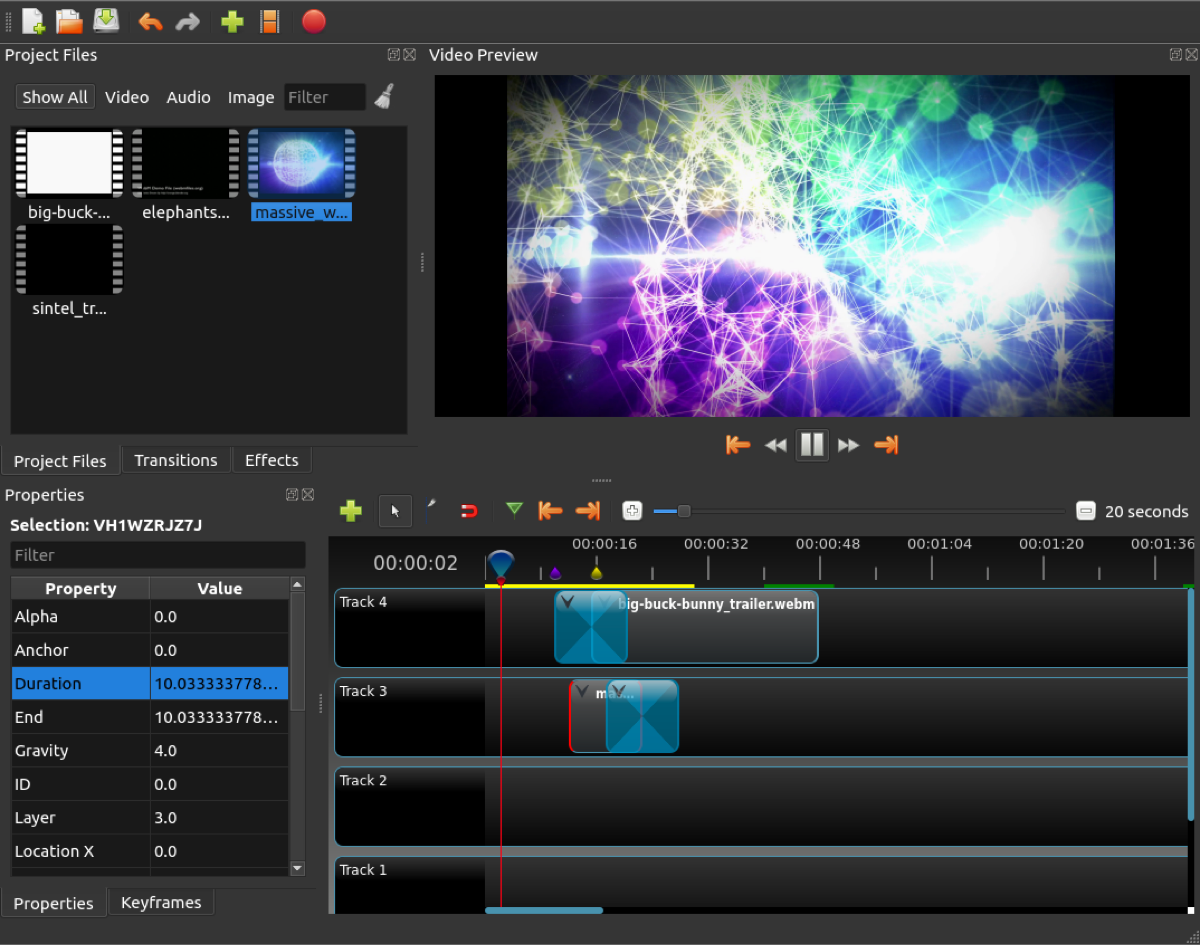 You can try this open source video editor for free by downloading it from OpenShot website.
Pros:
User-friendly interface.
Frequent updates and improvements.
Cons:
Third-party tools needed.
Can be baggy at times.
Best video editors to buy for macOS
Adobe Premiere
Adobe video editing software comes in two flavors, based on different proficiency levels. As the names speak for themselves, Adobe Premiere Elements is a basic consumer-level editor, while Adobe Premiere Pro CC is the best choice for experienced videographers.
Adobe Premiere Elements: If the goal is to sharpen your teeth at video editing, without spending over $100 on software, that's where you should begin. Even with limited functionality, this app is one of the best cross-platform solutions. The editor comes with a smart Organizer app, Candid Moments for capturing still images, and lots of other pro-level features.
You can buy Premiere Elements on Adobe – the full license costs $99.99 and there's a free 30-day trial for new users.
Pros:
Built-in asset manager.
User-friendly interface.
Available in one package with Photoshop Elements for $119.99.
Cons:
No support for 3D video editing.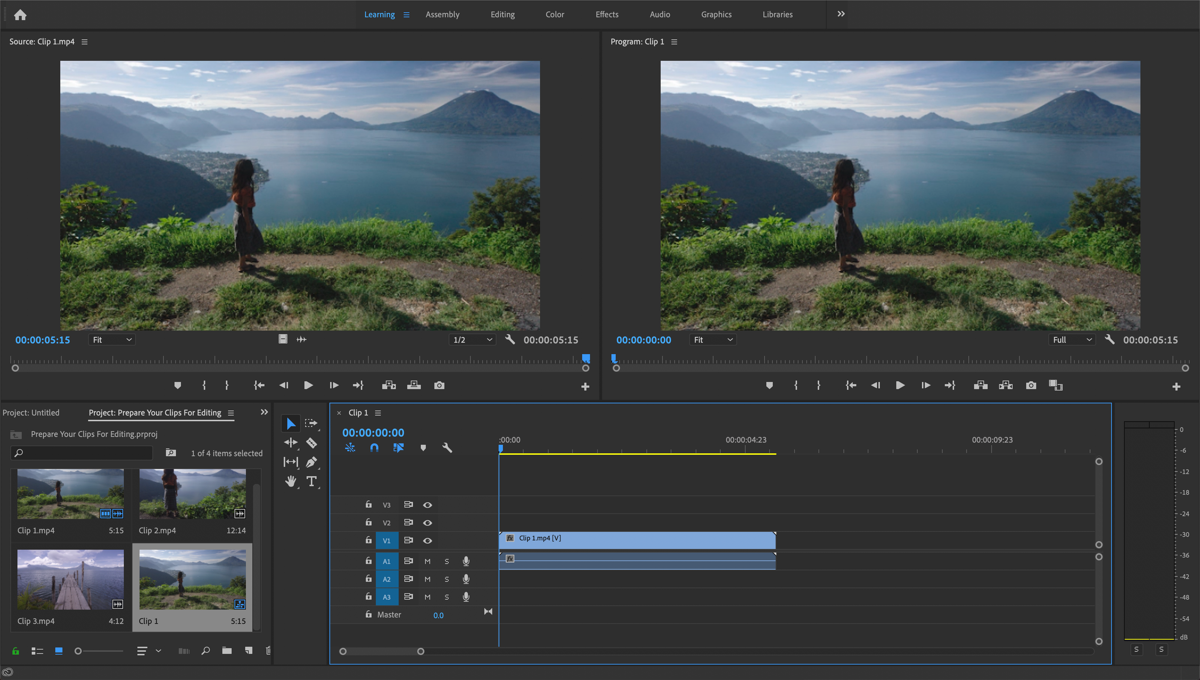 Adobe Premiere Pro CC: A continuously evolving video maker, this software caters to the needs of the most demanding videographers. So if you have an idea for a big-screen movie, Premiere Pro CC can handle that. Compatibility with all major video formats, 3D support, and 8K editing – these advanced features clearly set the pro version apart.
If you want to get serious about video editing, get the pro version on Adobe – the plans start from $20.99 per month.
Pros:
New enhancements added automatically.
Well-suited for professional use.
Cons:
Requires a solid knowledge of video editing.